» Open Eudora
» Select Menu Tools
» Options...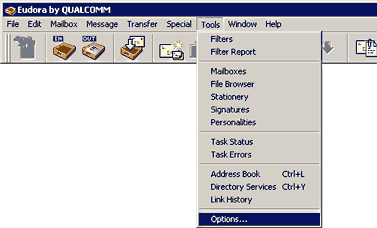 » Select Catagory Getting Started
» Enter Your Name
» Enter Your Email Address
» Enter Mail Server (Incoming)
» Enter Login Name, which is your email address
» Enter SMTP Server (Outgoing)
» Check Allow authentication

Your Name can be anything you want (i.e. John Smith). This is the name that will be sent with all outgoing mail.
your_name is the account name for your mail account (i.e. john_smith).
your_domain.com is the name of the domain you've chosen for your account (i.e. emphasys.net).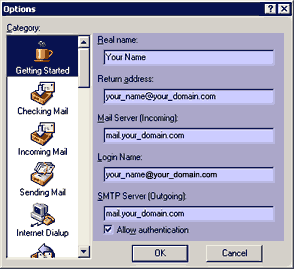 This step is optional:
» Select Catagory Checking Mail
» Check Save password
» Click OK
The remember password option will allow Eudora to login without having to prompt you for your password. Not selecting will make Eudora Mail ask for a password on startup.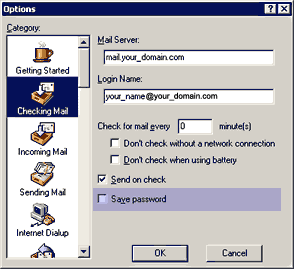 You're Done!
« go back